Swap out your outdated, dirty, cracked skylights with beautiful new ones. We offer fast and reliable skylight replacement service.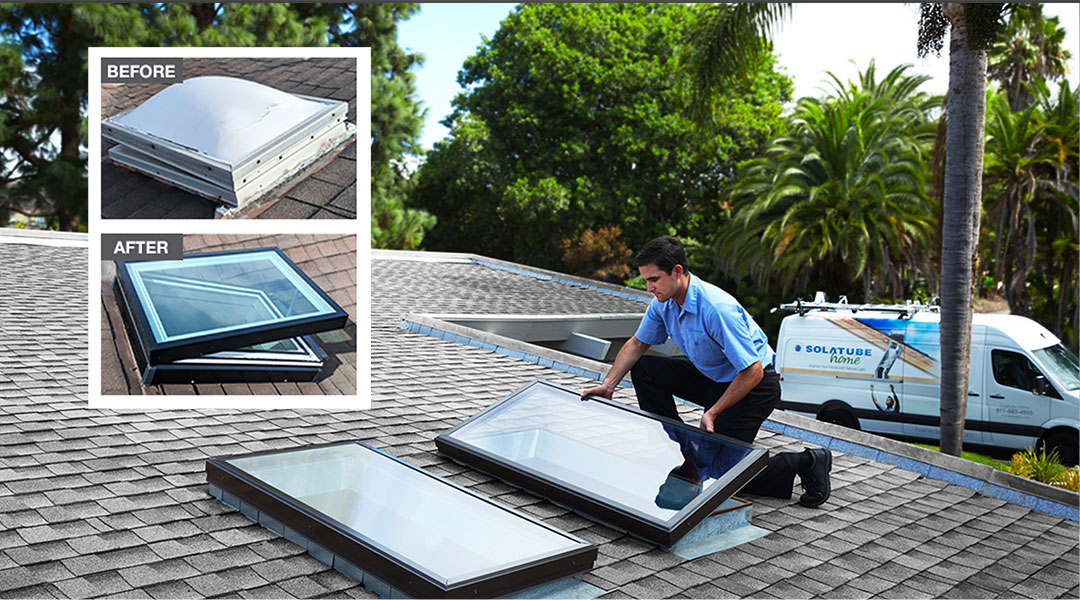 Bundle & Save!
FINAL DAYS OF SUMMER PROMOTIONS
ASK ABOUT OUR 2022 TAX CREDIT ON OUR PRODUCTS…
Do you have two or three rooms that need more natural light? How about an attic and garage that need solar ventilation? What about getting all your old skylights replaced? With our bundling program, you can save more when you install more Solabrite products! Call us and we will answer any of your questions. (Limitations apply, call for details of the program).
*

Offer Expires 09/30/2022. Install must be completed by 09/30/2022 to qualify. Discount is on labor only.
We've been bringing daylight indoors to homeowners just like you since 2003.
As the only company with a team of dedicated daylighting experts, we make it our aim to know more about daylighting than anyone else. During a free, in-home consultation, one of our factory-trained Certified Installation Consultants (CICs) will provide answers to questions like everyone deserves to have more sunshine in their lives.
Check Out Our Promotion Page To Learn About This Month's Big Savings!

We proudly service all of East Bay, San Joaquin, Napa, Sonoma, San Francisco, Lake and Mendocino Counties and have daylighting experts on call ready to provide you with the utmost in customer service.
Which model is right for my needs?
​What is the best placement in my room?
How many systems do I need?
How long is installation going to take?
​How much will all this cost?
Finally…home improvement without the hassle. After customizing the best lighting solution for you, we can install it the same day. If you're not quite ready to decide, that's okay too. Ultimately, our goal is to provide you with an enjoyable home improvement experience. Naturally bright, happy homes. Over and over, customers have told us that switching to natural light changed their lives for the better. The only complaint? They wish they'd done it years earlier. Don't make the same mistake. The sooner you call us, the sooner you can have a brighter, happier, more beautiful home.
Please Visit Our Showroom at:
5729 Sonoma Drive, Suite H, Pleasanton, CA 94566
SHOWROOM/ OFFICE HOURS
Monday-Friday: 10 AM - 5 PM Weekday Walk-ins Welcome
Saturday: 10 AM - 2 PM Showroom by appointments only.